Julianne Gebbie
February 4 1949 - November 25 2021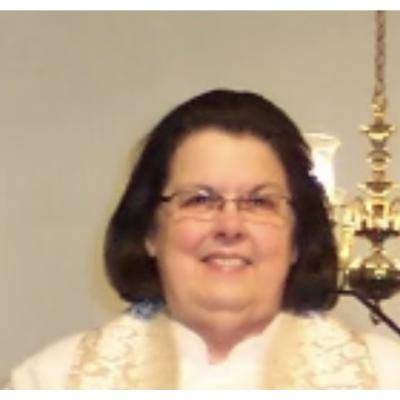 All services are private.
---
---
Obituary
ALL ARRANGEMENTS ARE PRIVATE
---
Condolences for Julianne Gebbie
---
From : Rev. Abby Auman
To : family of Julianne Gebbie
Date: December 14th 2021
I pray that the God Julianne served so faithfully surrounds you with comfort in your sorrow. We were commissioned for ministry together. May your family find some peace in knowing that she experiences the fullness of resurrection.
---
From : Michael J. Teston
To : Family of Julianne Gebbie
Date: December 14th 2021
During my time serving in the church I encountered Julianne any number of times. Her graciousness and kindness was always expressed to not only myself but my wife and family as well. You would think that was a normal act in the spheres we served in but it actually was very rare. Those kindnesses are etched in my memory and I am better for it. May you experience a degree of joy & peace even in the midst of your pain in regard to your lose.
---
From : Don Lefelar
To : Julianne Gebbie
Date: December 14th 2021
Dear Phil and Ian:
I'm saddened to hear of Julie's death. She lit up the room. I have fond memories of her at Garfield. I loved her smile and her laugh.
---
From : Tammie stevens
To : Julianne gebbie
Date: December 15th 2021
You have my deepest condolences. I loved Julie as our pastor at Hathaway UMC. She was always upbeat and made you feel everything and anything could be accomplished thru a true faith in God.
---
From : Kelly Washumick
To : To the family Julianne Gebbie
Date: December 19th 2021
She will be missed,I loved talking with her enjoyed are bible studies at Hathaway UMC in Garfield.Heaven received a angel
---
From : Karel Murad & Gerry Munn
To : Phil and Ian
Date: December 19th 2021
I was so saddened to learn of Rev. Jules passing. She was a wonderful pastor, as well as a true friend. She LOVED her LORD and her family! She is so deeply missed! You both meant everything to Julie! She was such a joyous person and her laugh was music to my ears. Rest in peace my dear friend! GOD Bless you both at this terribly sad time! You have our deepest Condolences! Karel, Phil, Geraldine, Angie, Alicyn, Brian, John & Maggie from Lansing United Methodist Church
---
From : Ronald and Mary Ann Janke
To : Phil and Iam
Date: January 10th 2022
we are very sorry to learn belatedly of Julie's death, and we hope that the condolences and prayers that we add to what you have already have received will add but a little to the comfort that you have experienced through the peace that surpasses our human understanding. We have such fond memories of Julie, all of which has her smiling and brightening our lives, as we are sure that she brightened yours in manifest ways.
---
From : Ronald Szudy
To : Gebbie Family
Date: January 16th 2022
May God embrace Pastor Julie in His loving arms. May God bring comfort and peace to Philip and Ian. It was a privilege to have known Julie at Pearl Road UMC. She was so very kind to my elderlt Mom. I will remember this.
---